We use solar to help you see returns from your roof at NO COST
Our commercial solar division is one of the most innovative in the country. The commercial solar industry has historically had many barriers for certain business entities. We got creative and now have a simple solar option for almost any organization.
Team Solar specializes in local small business and not for profit organizations. We help them take their sites and create consistent recurring cash flow from solar. This, of course, comes at no expense to them at any point.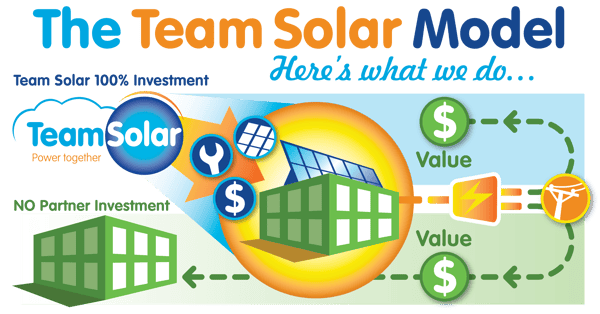 This is how it works:
1. We assume every cost and perform all the work to put solar on your location.
2. The energy goes out to the grid
3. We sell it and give you a big slice of the action! This revenue comes in every month!